Tender beef training treats
Made with super tasty veggies and aromatic herbs to help get your pup trained to perfection!
High-value rewards
Maintains attention
Deliciously healthy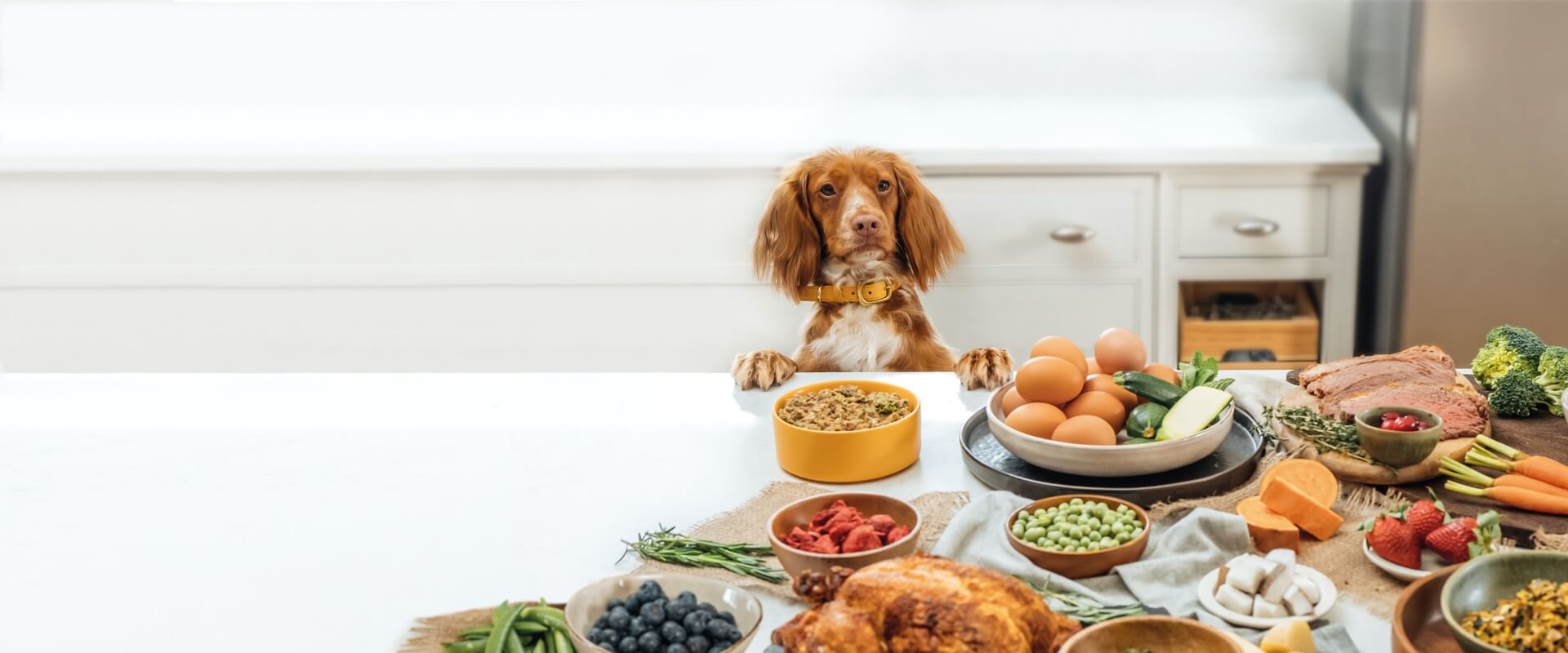 Get undefined% off treats
When you create a plan
Pair these delicious treats with honest, healthy food that's bursting with goodness. For health, for happiness, for longer lives together.
Get undefined% off your first box
Naturally healthy training treats
These naturally healthy beef training treats are great for your dog's overall vitality and wellbeing, meaning you can reward your dog time and time again.
Feed as a treat or reward, adjusting your dog's main meals in accordance. Also, make sure to always provide fresh, clean drinking water.
Ingredients
Beef (60%), Sweet Potato, Vegetable Glycerol (we get this from rapeseed oil and it works to help keep in the moisture), Potato, Seaweed (0.5%), Oregano, Thyme, Basil, Parsley, Marjoram, Postbiotic Yeast (0.1%), Turmeric (0.02%), Peppermint (0.02%), Hawthorn Leaf, Fenugreek Seed
| Protein | Fat | Crude Fibre | Ash | KCal Per 100g |
| --- | --- | --- | --- | --- |
| 17% | 15.2% | 1.4% | 3.7% | 340 |